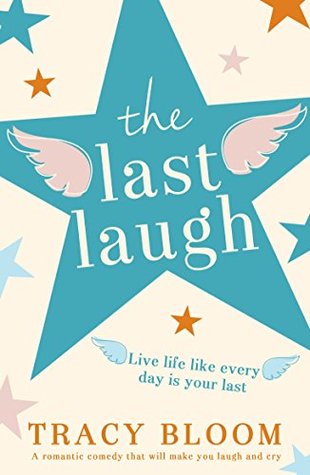 The Last Laugh- Tracy Bloom-5*
A stunning rad that you won't forget. Jenny has a secret. A big one.
One that is going to affect her family in all sorts of ways and she doesn't
know how to tell her husband let alone the kids. Her husband also has a
secret which Jenny finds out about unwittingly adding to her angst.
A book of ups and downs, highs and lows and one to make you think about
your own life and how you live it. This draws you in as you so feel for Jenny
and her predicaments and makes you really think "if it were me….. what
would I do". Characters wonderfully portrayed that you can't help but
admire them. A brilliantly written book written with sensitivity and
poignancy, with a look at life from a very different perspective. If you t
hink you have problems- read this and it will put everything in perspective.
"Live life with hope". Tracy you have a talent- I very much look forward
to your next book.
For more reviews please see my blog http://nickibookblog.blogspot.co.uk/
or follow me on Twitter
@nickijmurphy1